Sterling, VA (August 24, 2017) – Visallo, the Sterling, VA based provider of investigation analytics software, and only true competitor to Silicon Valley giant Palantir, today announced a strategic partnership with Crime Tech Solutions out of Leander, TX.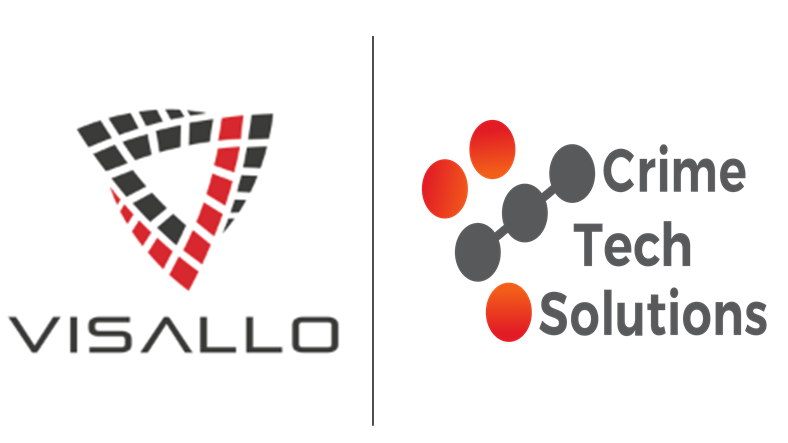 According to Jeff Kunkle, President of Visallo, the partnership enhances his company's suite of easy-to-use, web-based data visualization tools for investigative link analysis, data discovery, crime analytics and geospatial analysis with Crime Tech Solutions' powerful and flexible Case Closed investigation case management software.
"Visallo is designed for intelligence analysts, law enforcement investigators, and fraud analysts who need easy to use tools to help them discover and visualize complex relationships within vast amounts of data without resorting to time-consuming, ad-hoc, and error-prone manual processes," said Mr. Kunkle. "These are analysts that want to make sure they don't miss important non-obvious insights during their investigations, want to produce more accurate, thorough, and defensible conclusions, and ultimately seek to be more accomplished investigators able to tackle the toughest cases."
Tyler Wood, VP of Operations at Crime Tech Solutions added, "Where Visallo does much of the big data analytics, the Case Closed software is specifically designed for investigative process and major case management. The software manages the entire investigation workflow from start to finish and includes functionality such as task management, alerting, communications, evidence management, and a great deal more."
Until now, investigative agencies had to turn to multi-million dollar solutions from behemoth multinational companies for this combined functionality. The partnership is designed to give customers more investigation functionality at a price point that can scale down to smaller groups. "For years, only the largest law enforcement and federal agencies could afford to purchase these types of advanced tools," added Mr. Kunkle. "The partnership between Visallo and Crime Tech Solutions changes that reality."
The companies have indicated that integration efforts are already underway to ensure a seamless and user-friendly experience.
About Visallo
Visallo helps investigators of all types produce more accurate, thorough, and timely analysis with a software platform to help them discover, visualize, and understand complex relationships hidden in massive amounts of data. Visallo's all-in-one suite of easy-to-use, web-based, visualization tools and machine learning data analysis algorithms augment the investigator's hard-earned experience and intuition with data-driven insights that would be difficult, if not impossible, to discover otherwise.
About Crime Tech Solutions
Crime Tech Solutions develops and markets a robust suite of powerful software solutions designed for intelligence and investigation teams. Their flagship products include the popular Case Closed™ investigation platform and IntelNexus™, an advanced criminal intelligence management software.