FOR IMMEDIATE RELEASE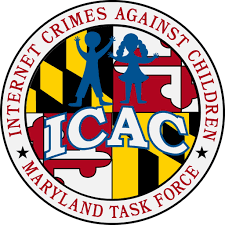 [Frederick County, MD] — [October 19, 2023] — The Internet Crimes Against Children (ICAC) Task Force , housed within Frederick County Sheriff's Office, announced today that it has deployed specialized investigation technology from Case Closed Software™ to bolster their efforts in combating online child predators. The groundbreaking software will play a pivotal role in enhancing the efficiency and effectiveness of investigations into child sexual abuse materials (CSAM), sextortion, and other heinous crimes.
In a relentless pursuit of justice, law enforcement agencies worldwide are facing a mounting challenge in dealing with the increasing prevalence of crimes against children, particularly in the digital realm. To address this critical issue head-on, the Frederick County Sheriff's Office is proud to announce the adoption of Case Closed Software's innovative solution.
The software is specifically designed to streamline the handling of CyberTips from the National Center for Missing & Exploited Children (NCMEC), enabling law enforcement professionals to prioritize and investigate cases with greater precision and effectiveness. The software's powerful features provide invaluable support in the fight against child exploitation, ultimately making the community safer for everyone.
Key features of the Case Closed Software include:
1. CyberTip Triage: The software allows for the efficient categorization of CyberTips received from NCMEC, ensuring that each tip is promptly reviewed and acted upon.
2. Case Management: It facilitates the seamless organization and tracking of investigations, making it easier for law enforcement agencies to manage their caseloads.
3. Data Analysis: The software offers advanced analytical tools, which can help identify patterns and connections among cases, aiding in the identification and capture of perpetrators.
4. User-Friendly Interface: Designed with the end user in mind, the software offers an intuitive and user-friendly interface, ensuring that law enforcement personnel can maximize its capabilities without extensive training.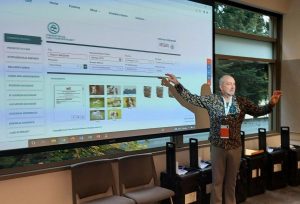 Case Closed Software's CEO, Douglas Wood, commented, "We are honored to support the Frederick County Sheriff's Office in their mission to combat child exploitation. Our software empowers law enforcement to efficiently investigate cases involving child predators, ensuring that justice is served and children are kept safe from harm."
The adoption of Case Closed Software's specialized investigation software by the Frederick County Sheriff's Office exemplifies their commitment to employing cutting-edge technology to protect the community from the grave threat of child predators.
For more information about Case Closed Software™ and their advanced investigative solutions, please visit www.caseclosedsoftware.com/icac
About Case Closed Software:
Case Closed Software is a leading provider of investigative case management and advanced analytics software for law enforcement agencies. The company is dedicated to delivering innovative solutions that help law enforcement professionals solve crimes, protect communities, and ensure justice is served.
###