Baldwin County, GA – (August 1, 2021)  The Baldwin County Sheriff's Office has announced the implementation of new investigation case management software from Case Closed Software, a leading provider of investigative technology solutions.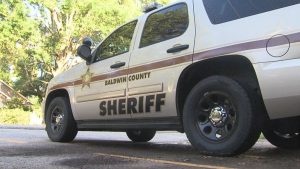 The new software will enhance the Sheriff's Office's ability to manage and solve cases by streamlining case management, reducing manual work, and providing real-time access to critical information. The system will provide investigators with powerful tools that will help them manage their caseloads, track evidence, and collaborate more efficiently.
The implementation of Case Closed Software will also allow the Baldwin County Sheriff's Office to streamline its investigation process, improve its ability to analyze case data, and increase collaboration between investigators. The software will also provide real-time updates to case status and allow investigators to share case files across departments and agencies.
"We are thrilled to partner with the Baldwin County Sheriff's Office to help them take their investigative capabilities to the next level," said Douglas Wood, CEO of Case Closed Software. "Our software is designed to give investigators the tools they need to manage their caseloads, track evidence, and solve cases more efficiently, and we are confident that it will make a real difference for the Sheriff's Office."
Case Closed Software is a leading provider of investigation case management software for law enforcement, state and local government agencies, and private sector organizations. The company's software solutions are designed to improve the efficiency and effectiveness of investigations, streamline case management, and reduce costs.