November 29, 2017 (Austin, TX)   Case Closed Software®, a leader in the development of investigation software for law enforcement and commercial agencies, today announced the upcoming availability of Case Closed Cloud™, a software-as-a-service (SaaS) version of the company's industry-leading investigative case management software.
The new offering comes on the heels of the company's recent announcement regarding a strategic partnership with big data investigation analytics provider, Visallo®, to become the only true alternative to investigation software offered by large multinationals and Silicon Valley 'unicorns'.
Case Closed Software is widely deployed in North America and abroad, and is generally considered to be the most feature-rich investigation platform available on the market.
"The time is right for a hybrid cloud-based investigation management platform. The software can either be accessed via the cloud or installed on premise."
"The new version is designed to be hosted either in our secure cloud or behind the customers' firewall", said Douglas Wood, President of Case Closed Software. "More than half of all law enforcement agencies in the U.S. already use some type of cloud-based technologies, and the time is right for a true cloud-based investigation management platform. Through the Case Closed Cloud delivery model, our clients can access the software on any device, from any location. Customers can expect to see lower upfront costs, reduced infrastructure requirements, and a much faster deployment model."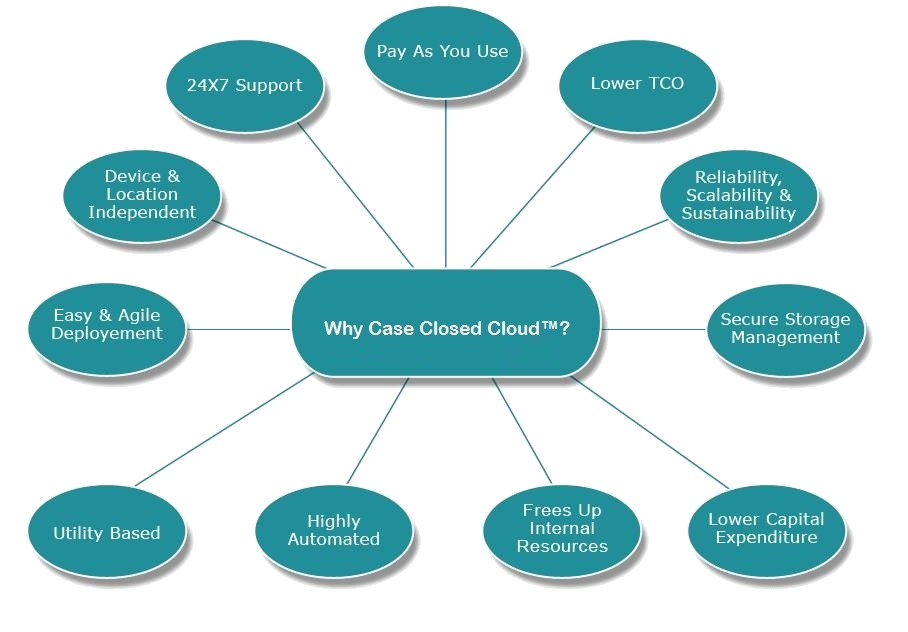 According to the company, Case Closed Cloud is extremely secure, and allows agencies to manage, investigate, and close more cases, more quickly. The platform is designed to integrate with existing systems, both internal and external, that assist investigators in gathering the information that helps them throughout the investigative process.
Case Closed Cloud is developed using cutting-edge technologies, and includes specialized functionality for investigation workflow management, task and assignment support, ad hoc reporting, integrated visual link analysis, high powered big data and text analytics, confidential informant management, evidence and property tracking, a gang database module, and much more.
We expect to be live with our first SaaS customers before the end of the year.
"Case Closed is designed by former law enforcement investigators, specifically for this market", added Tyler Wood, the company's Director of Operations. "Over the past year, we have been approached several times by customers and business partners looking for us to deliver our functionality via the cloud.  We expect to be live with our first SaaS customers before the end of the year."
The company said that Case Closed Cloud allows organizations to quickly implement and utilize the investigation management solution without large upfront licensing fees, and with less strain on IT resources.
About Case Closed Software


Case Closed Software is the Texas-based leader in delivering investigation software to law enforcement and other investigation agencies. Developed by former law enforcement officials, the company's software is used by dozens of agencies across the U.S. and beyond for investigation management, criminal intelligence, and powerful investigation analytics. For more information, visit https://www.caseclosedsoftware.com