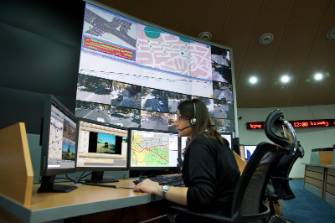 Here's an excellent, must-read article from Andrew Guthrie Ferguson, a Professor of Law at the UDC David A. Clarke School of Law and author of the book The Rise of Big Data Policing: Surveillance, Race, and the Future of Law Enforcement (NYU Press 2017).
"The big data policing revolution has arrived. The singular insight of this innovation is that data-driven predictive technologies can identify and forecast risk for the future. Risk identification is also the goal of this book — to forecast the potential problems of big data policing as it reshapes law enforcement."
Read the full article HERE.
In the meantime, 

Case Closed Software™ reminds you that, as the only true alternative to Palantir®, we specialize in big data investigation analytics combined with the industry's most robust investigative case management solution.
We are "Palantir® without the price tag and data-lock".
Contact us for more information below:
[contact-form][contact-field label="Name" type="name" required="1″ /][contact-field label="Email" type="email" required="1″ /][contact-field label="Website" type="url" /][contact-field label="Comment" type="textarea" required="1″ /][/contact-form]