September 13, 2016 – (Leander, TX)  Crime Tech Solutions, a fast-growing provider of low cost crime fighting software and analytics today announced the appointment of Kevin Konczal as Vice President of Sales. The company created the position in response to rapid growth in market share for crime analysis and investigative case management software.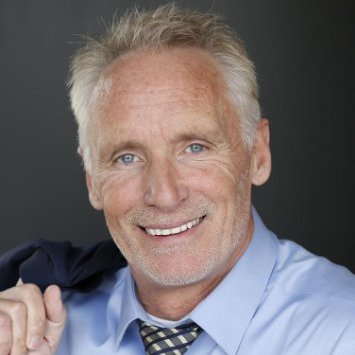 Mr. Konczal is a seasoned start-up and marketing expert with over 30 years of diversified business management, marketing and start-up experience in information technology and consumer goods. Additionally, Konczal has over two decades of Public Safety service as a police officer, Deputy Sheriff and Special Agent.
Most recently, he held the position as a Regional Sales Manager for TriTech Software Systems, a leading provider of public safety software.
"Kevin is a seasoned executive with a combination of public service and information technology expertise", said Crime Tech Solutions' chief technology officer Keith Weigand. "The management team is looking forward to adding his leadership within the sales organization."
In addition to his executive career, Konczal serves on several advisory boards, commissions and boards of directors.  He attended Oakland College studying Criminal Justice and completed the Dallas Police Academy. Notably, he was awarded the Police Commendation Award for saving the lives of fellow officers in a deadly force c

onfrontation.
"The exciting thing about Crime Tech Solutions", added Konczal "is their clear position as a fast-growing company dedicated to low price and high performance software for law enforcement."
"I'm looking forward to working with a company that delivers true value to customers with comprehensive investigative case management software, sophisticated link analysis tools, criminal intelligence management software, and crime mapping technology that includes what I think are the industry's best analytics and reporting capabilities", he added.
Earlier this year, Crime Tech Solutions acquired Tennessee based Case Closed Software (www.caseclosedsoftware.com).
About Crime Tech Solutions
Crime Tech Solutions (www.crimetechsolutions.com) is a fast-growing U.S. based provider of low cost / high performance investigation software and crime analytics. The company proudly supports the International Association of Crime Analysts (www.iaca.net), International Association of Chiefs of Police (www.iacp.org), the National Sheriff's Association (www.sheriffs.org), and the association of Law Enforcement Intelligence Units (www.leiu.org).
The company's products include Case Closed investigative case management software, link and social network analytics, 28 CFR Part 23 compliant criminal intelligence management software, enterprise search for law enforcement, and crime analytics with mapping, reporting, and predictive policing.