FOR IMMEDIATE RELEASE
Austin, Texas (September 19, 2023)
Case Closed Software™, a leading provider of investigative case management software, is proud to announce its sponsorship of the 2023 NW Regional Internet Crimes Against Children (ICAC) Conference. The conference will be held in Seattle from October 2 through 6, 2023.
ICAC is a national network of 61 coordinated task forces, representing over 5,400 federal, state, and local law enforcement and prosecutorial agencies. The primary objective of the ICAC program is to investigate, prosecute, and develop effective responses to internet crimes against children.
The NW Regional ICAC Conference is an annual event that brings together professionals from law enforcement, prosecution, and child protection agencies to share knowledge and best practices in the fight against internet crimes against children. This year's conference will feature a wide range of presentations and workshops on topics such as digital forensics, online safety education, and investigation management.
Case Closed Software is dedicated to providing innovative solutions that help law enforcement agencies streamline their investigative processes and improve collaboration. Their software automates the triage of CyberTips from the National Center for Missing & Exploited Children (NCMEC) and includes powerful functionality for multi-jurisdictional investigation case management.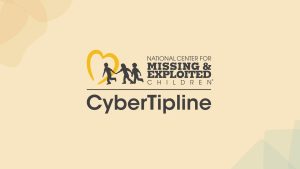 CyberTips are produced through the NCMEC CyberTipline, the nation's centralized reporting system for the online exploitation of children. When a tip is submitted to the CyberTipline, NCMEC staff review each tip and work to find a potential location for the incident reported. The CyberTip is then made available to the appropriate law enforcement agency for possible investigation. Without the software from Case Closed Software, the process of managing and triaging these CyberTips is typically slow and costly.
By sponsoring the NW Regional ICAC Conference, Case Closed Software reaffirms its commitment to supporting the important work done by ICAC task forces across the country.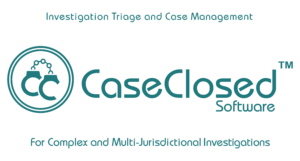 "We are thrilled to be sponsoring the 2023 NW Regional ICAC Conference," said Douglas Wood, CEO of Case Closed Software. "This conference plays a crucial role in fostering collaboration and knowledge sharing among professionals working to protect children from online exploitation."
Law enforcement agencies attending the conference will have the opportunity to learn more about Case Closed Software's suite of CyberTips Triage and investigative case management solutions at their booth in the exhibition hall. Representatives from Case Closed Software will be available to provide live demonstrations and answer any questions about their software.
For more information about Case Closed Software and their suite of investigative case management solutions, please visit www.caseclosedsoftware.com.