[Ashboro, NC] — Lantern Rescue, a leading global non-governmental organization dedicated to combatting human trafficking, is proud to announce the selection of Case Closed Software as its primary investigation case management solution. After an extensive search for an affordable and feature-rich software solution, Lantern Rescue has chosen Case Closed Software to enhance its efforts in the fight against human trafficking worldwide.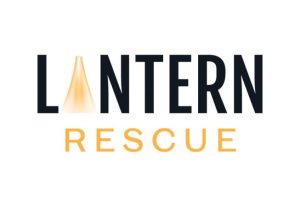 Human trafficking remains a pervasive and heinous crime, affecting millions of men, women, and children around the globe. Lantern Rescue has been at the forefront of counter-human trafficking efforts, working tirelessly to rescue victims, prosecute traffickers, and prevent future cases of exploitation. To bolster their investigative capabilities and streamline its operations, Lantern Rescue sought a comprehensive case management system that would provide a seamless workflow and advanced features.
Following a meticulous evaluation of various software solutions, Lantern Rescue found Case Closed Software to be the ideal fit for their requirements. The software's robust features, affordability, and user-friendly interface stood out during the selection process. Case Closed Software's cutting-edge technology will enable Lantern Rescue's investigators to efficiently collect, manage, and analyze case information, allowing them to focus on their core mission of rescuing victims and bringing traffickers to justice.
Key features of Case Closed Software include:
Intuitive Case Management: A centralized platform that simplifies the collection, organization, and retrieval of case-related data, ensuring investigators can access crucial information quickly and effectively.
Collaboration and Task Assignment: Seamless communication and task assignment capabilities enable Lantern Rescue's team members to collaborate effortlessly and enhance overall efficiency.
Advanced Analytics and Reporting: Robust analytical tools and customizable reporting features enable in-depth analysis, pattern recognition, and data-driven decision-making for more effective investigations.
Document and Evidence Management: A secure repository for storing and managing digital assets, such as documents, images, videos, and audio recordings, providing investigators with easy access to critical evidence.
Customizable Workflow: Tailor-made to fit the specific needs of Lantern Rescue, Case Closed Software offers flexible workflow configurations to streamline and automate investigative processes.
Lantern Rescue firmly believes that the integration of Case Closed Software will significantly enhance their investigative capabilities, enabling them to make greater strides in combating human trafficking worldwide. By implementing this state-of-the-art case management solution, Lantern Rescue is strengthening its commitment to efficiently rescue victims, disrupt criminal networks, and contribute to the global fight against human trafficking.


About Lantern Rescue: Lantern Rescue is a global non-governmental organization dedicated to eradicating human trafficking and modern-day slavery. With a team of highly skilled professionals and a network of partners worldwide, Lantern Rescue conducts rescue operations, provides victim support, pursues legal action against traffickers, and works to prevent future cases of exploitation. For more information, please visit www.lanternrescue.org.
About Case Closed Software: Case Closed Software is a leading provider of comprehensive investigation case management solutions for law enforcement agencies, non-profit organizations, and corporate investigators. With its user-friendly interface, advanced features, and customizable workflows, Case Closed Software streamlines the investigation process, enabling organizations to effectively manage and solve complex cases. For more information, please visit www.caseclosedsoftware.com.