Posted by Douglas Wood, Crime Tech Solutions
As a native Winnipeg boy, this article in the Winnipeg Sun caught my attention…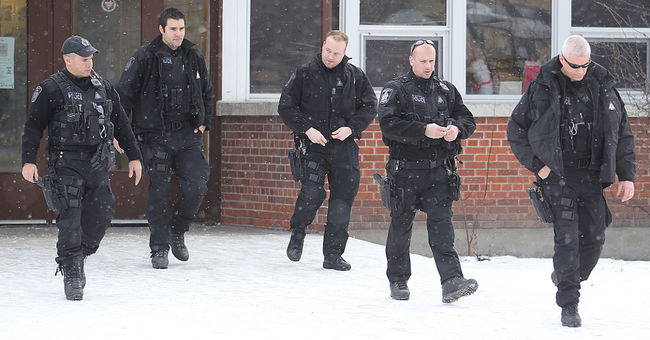 The government of Manitoba, Canada won't be making good on its 2011 election pledge to put an extra 50 cops on the streets to combat crime and keep Winnipeg neighborhoods safe.
But it's not because the province is unwilling.  It's because the city of Winnipeg doesn't want more cops.
That may seem odd for a city with the highest violent crime rate in the country. But as policing resources shift away from boots on the ground to more
crime-analysis
based law enforcement, it's not more sworn officers the Winnipeg Police Service wants, it's more resources for so-called
smart policing strategies
.
"The interest of Winnipeg Police Service is not in officers so much as in crime analysis and smart policing and they have a different approach," Justice Minister Gord Mackintosh told a legislative committee on Monday. "They do not have an interest in just adding more." The New Democratic Party promised voters during the last provincial election that it would fund 50 additional officers if re-elected. But four years later, the province has only funded 23 more officers. And there won't be any new funding for more officers, said Mackintosh.
"The commitment was 50 more officers and we're now at the equivalent of 23," said Mackintosh. "The city has requested that the election commitment not be implemented as enunciated during the campaign." It's a major shift from years past when provincial parties regularly pledged to put more cops on the street by directly funding the Winnipeg Police Service. The former government was the first to make the promise in 1995 when it promised 40 more police officers for Winnipeg.
The province now directly pays for the salaries and benefits of 172 Winnipeg officers, according to a 2014 report.
And while that funding is expected to continue, the city doesn't want more money for cops. They want it to help fund other aspects of policing, including more
preventative measures
, said Mackintosh.
"This is a different approach that is gaining momentum not just here in Winnipeg but in other jurisdictions across the continent," said Mackintosh. "It's really about
hot spot policing
now, it's about data analysis, looking at the types of offences where they occur, the time of day." Winnipeg police board chairman Coun. Scott Gillingham confirmed the city isn't looking for more funding to expand the police complement further. He says police are looking to hire more crime analysts, which can be civilians, not more cops.
"The opportunity and the need would be to focus on preventative measures through things like the smart policing initiative (and) intelligence-led policing," said Gillingham.
What police also need, though, is more help with the additional workload they've taken on as they deal increasingly with mental health patients, Child and Family Services cases and soaring domestic abuse calls.
Police may be moving towards a more
data-based approach to law enforcement
, but they've also become a service of last resort for a growing number of tough social service cases, including tracking down chronic runaway wards of the state on a regular basis.
Which means they're going to need a lot more support from provincial agencies to pick up some of that slack.
Winnipeg police may not need more boots on the ground. After all, Winnipeg does have the most cops per capita of any Canadian city, and has for some time.
But the province is going to have to figure out how to better manage the social service cases that are landing increasingly at the doorstep of police.