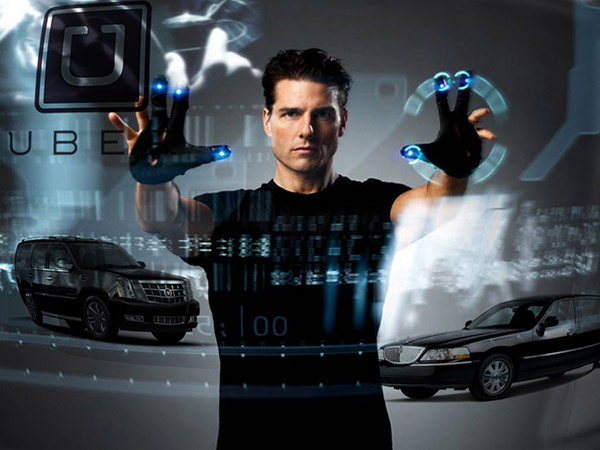 Posted by Douglas Wood.
Journalist Raj Shekhar had an interesting article in the Times of India this week.
It's like PreCrime, only four decades early. The "predictive policing" system seen in the Tom Cruise blockbuster Minority Report is now taking shape in Delhi. But instead of the three slime-immersed psychic "Precogs" that system relied on, Delhi Police's crime prediction will be based on cold, hard data.
Once Enterprise Information Integration Solution or 'EI2S'—a system that puts petabytes of information from more than a dozen crime databases at police staff's fingertips—is ready, Delhi Police will be able to implement its 'Crime Forecast' plan to predict when and where criminals will strike.
The technology is not as fanciful as it seems at first and is already being tried out in many important cities, including New York, Los Angeles, London and Berlin. Officers associated with the plan say the software will analyze police data for patterns, compare it with other data from jails, courts and other crime-fighting agencies, and alert police to the likely threats. Data will be available not only on the suspects but also their likely victims.
A global tender has been floated for the project and Delhi Police is in talks with various firms for the technology.
According to the article, the system can help pre-empt many situations. For example, a violent clash between two gangs. It can identify individuals who are likely to join gangs or take to crime in an area based on the analyses of their behaviour and network. It can also curb domestic violence by identifying a pattern and predicting the next attack, the article said.
It all boils down to spotting patterns in mountains of data using tremendous computing power. A police document about the plan states that investigators should be able to perform crime series identification, crime trend identification, hot spot analysis and general analysis of criminal profiles. Link analysis will help spot common indicators of a crime by establishing associations and non obvious relationships between entities.
Using neighbourhood analysis, police will be able to understand crime events and the circumstances behind them in a small area as all the crime activity in a neighbourhood will be available for analysis. Criminal cases will be classified into multiple categories to understand what types of crime an area is prone to and the measures needed to curb them. Classification will be done through profiles of victims, suspects, localities and the modus operandi.
Another technique, called proximity analysis, will provide information about criminals, victims, witnesses and other people who are or were within a certain distance of the crime scene. By analyzing demographic and social trends, investigators will be able to understand the changes that have taken place in an area and their impact on criminality.
Network analysis will also be a part of this project to identify the important characteristics and functions of individuals within and outside a network, the network's strengths and weaknesses and its financial and communication data.
While the system could help fight crime and rid Delhi of its 'crime capital' tag, it is bound to raise concerns over privacy and abuse as no predictive system can be foolproof.