Case Closed Software, located in the technology hub of Austin, Texas today announced sponsorship of the 2022 Northwest Regional Internet Crimes Against Children (ICAC) Conference.
The event takes place October 6 – 8 at Microsoft Offices in Redmond, Washington.
The ICAC Task Force Program is a national network of over 60 coordinated task forces representing nearly 5,000 federal, state, and local law enforcement groups.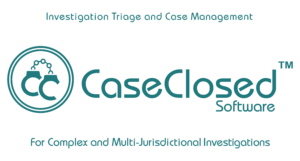 Case Closed Software offers ICAC units a system to quickly and efficiently triage thousands of tips each day, as well as a full investigation case management platform purpose-built for multi-jurisdictional investigations and task forces.
The company looks forward to networking with existing and future partners.