Case Closed Software™ has announced that the company is sponsoring the annual National Narcotics Officers' Associations' Coalition (NNOAC) conference in Washington, DC. The conference, attended by hundreds of narcotics officers and agencies across the country, is happening February 2 – 6, 2019.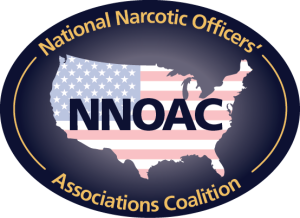 Case Closed is powerful Investigative Case Management Software designed and developed BY Drug Task Force investigators FOR Drug Task Force investigators. Case Closed Cloud is the industry's only fully integrated web-based Law Enforcement Task Force software for managing investigations, evidence, intelligence, informants, and much, much more.
Built using the very latest technologies, Case Closed Cloud is NIBRS-ready, and can be accessed on any device at any time. Case Closed Cloud is accessed from our ultra secure, CJIS-Compliant cloud servers via any browser on any device. With a full feature set including:
• Designed for Multi-Jurisdictional DTF Use
• Tracks all Cases and Case Types
• Manages Incidents and Case Actions
• Mobile-Friendly for Field Use
• 100% C)IS Compliant
• NIBRS Ready Architecture
• Physical Evidence Management
• Stores all Document Types by Case
• Manages Statutes and Charges through Court
• Manages Confidential Informants
• Manages Tips and Leads
• Provides Internal Messaging and Reminders
• Tracks Gangs, Members, and Events
• Delivers ad hoc Reporting Tools
• Tracks all Persons/Places/Vehicles across Cases
• Creates Master Case File for DA Use

Case Closed Software will show Drug Task Forces how they can FINALLY stop trying to manage with spreadsheets, paper files, antiquated systems, or poorly-designed RMS software.